Corporate Functions, Team Building, Special Events
We have facilities in our main Conference Hall for 300 to 400 delegates.
 Island Parties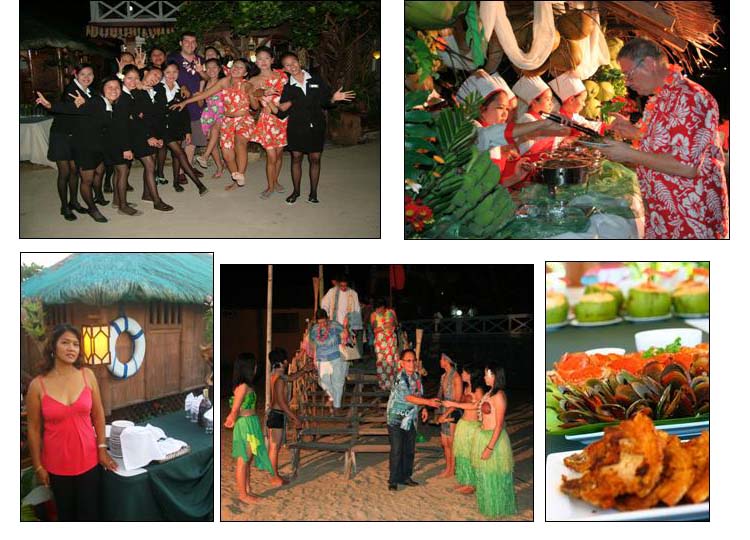 Our Island provides a unique location for a Luau (Hawaiian) Party for dancing and or singing in the sand with friends or a live band concert; disco or BBQ by a bonfire with a nice glass of brandy whilst your kids and parents sleep safely in the resort just across our bridge. You know that you deserve a wee treat and some R&R!